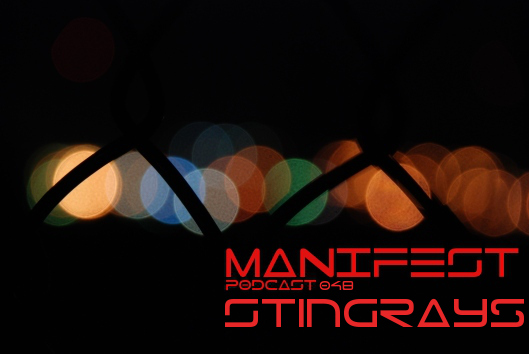 Stingrays first encounter with electronic music in 1986 in Singapore and started his DJ career in 1989 and currently based in Taiwan, the land of formosa. Over the years, Stingrays experimented with different music styles alongside house and techno, deejayed and played live at many venues in Asia and Europe. Stingrays have headlined and played along with respected artists like Alec Empire, Jan Langer, Toky, Dalo, Oscar Mulero, Angel Molina, Paul Damage, etc. and has deejayed at many clubs where top-name talent performs regularly. Stingrays deejay with integrated trickery and fast paced mixing to accentuate the right energy and atmosphere. Atmosphere is a crucial aspect of music. Stingrays is quite ambitious to expose quality music to the dance floor through his own form of expression, and is always improvising 100%.
Stingrays is fascinated with technology, art, acquiring knowledge and the application of it, and the omnipresent forces of nature and emotion. He strives for the ultimate fusion of all of these. As a producer and a former techno rebellion of sheep/zet/integrale uk, he has began his underground music movement producing techno music in all shades and colors, from hard to experimental to leftfield stuff and beyond. Apart from releasing on numerous other labels, he later founded his own label, Fluid-Mix, that Stingrays came into his signature sound.
5F-X - Vroom! 41 42 4F 58 45
Stingrays - Underwater Dialogue
Jose Pouj - The Structure
Surgeon - Returning Of The Purity Of Current
Alexander Kowalski - Emtec (British Murder Boys Remix)
Go Hiyama - Geometrical (Surgeon Remix)
Little Nobody - Project 110624 (Stingrays Remix)
Regis & Ian J. Richardson - Untergang 2
Planetary Assault System - Take Back
Raoul Delgado - Latino Connection
Christian Wunsch - Expect Nothing
Oscar Mulero - All Fall Down
Karl O Connor & Peter Sutton - ???
Hardcell & Johan Bacto - Detour
Paul Mac - Breakthrough (Stadium Remix)
Paul Bailey - Informational Illusion
Authentik - Airline Repack Custodes
Chris McCormack - Jellyfish
Cold Dust - Wolfman Jack (Paul Damage Mix)
Oliver Ho - Beneath The Skin
Ryuji Takeuchi - All Doors Closed
Surgeon - Intro (Version II)